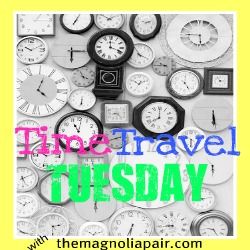 Well
according to facebook timelime
I was trying to finish my last semester at LSU. Having a rare disease called Senioritis, heard of it? I was also still doing my photography, which I enjoyed doing so much.
I actually did go back through facebook timeline to recall some memories. This time last year, I was scrambling and freaking out that I had to memorize over 5 minutes worth of dialogue for a performance in my Communication Studies class called Performance Composition. I was doing a performance on the Circus, and how from a little girl to now my views have changed tremendously. I gave this speech to spread awareness about animal cruelty and the abuse that animals endure while being in the circus. It is horrific and frightening really. I had a lot of people telling me that they were moved by my performance, and that felt really awesome.
Mardi Gras was really late last year, and we were just celebrating Carnival season. I also had really dark hair then too. And now, I am wondering if when these highlights grow out if I should go back to my natural hair color? I look like my ethnicity more, a little senorita!
I was editing my heart out, because I had just finished shooting a beautiful couple for their engagement pictures! That is the last couple I have photographed. Sadly, the move here to AL hasn't allowed me to market myself very well and honestly, I am just too busy. Maybe by the end of the year I can get back into it.
Apparently, according to facebook timeline, I overflowed the washing machine and put way to much detergent in the washer. Oops! Did I mention I had lots to learn still when I got married?
If I were blogging a year ago, I would have probably told y'all all about these things. And that's what I think is really cool about this link up! It gives everyone the opportunity to share past events that we don't know about each other. The present and future are really fun too because it is a great way to always know where people stand in their lives and what they are reaching for.
NEXT WEEK'S THEME: Best April Fool's Prank !
Theme's are optional, but if you want to play along, I'd love to hear about the best April Fool's joke that either you played on someone or that someone played on you! Next Tuesday is April 2nd, so that's perfect in case the 2012 prank was the best in history!
Thank you to everyone who links up! I am so excited to start this little link up & hope that you love it too! Be sure to link up and go meet some new bloggers! This is my favorite way to meet new people!