1003 x 382


Thanks so much y'all for coming to link up with Jessica and I for this awesome party we are hosting :D
I really appreciate all the positive feedback and excitement that has come from this link up announcement and would love to have this link again in the near future!
Most importantly, thanks so much for having fun with us! I cannot wait to go read all of your posts and see what new bloggers I am missing out on!
On to the Questions....!
1. Do you have any real life blog friends?
Kristen, from A Lovely Mist, is the only real life blogger that I am friends with! Both of our husbands are in medical school together!
2. Which blogger are you just dying to meet?
I think I'd do anything to meet

Jenni

from Story of My Life! She has been my mentor through this whole blogging experience, and I just wish I could thank her in person.
3. Which blogger's closet do you want to raid?
My blogger BFF Shanna has the best clothes ever! If only I could have 1/4 of her outfits I'd be happy! She's one hawt mama! I often wish we could do closet swaps, haha! I'd also love to meet her very badly!
4. You are stuck on an island. Which blogger would you want with you to help you survive?
I am thinking

Emily

, from Hope Squared! The girl goes on many adventures and has been to many countries. She recently survived a situation on her Thailand honeymoon where there was no toilet seat or toilet for that matter on the train. Girl handled it like a champ, need I say more?
5. The first blogger you remember "meeting" and connecting with ?
That would be Jenna at The Life of the Wife ! I think I clung to her in the beginning and often emailed her to see what the heck blogging was even about, haha!
6. Any blogger that you admire and look up to?
Kerrie from The Williams Post! She is seriously inspiring! Girl on a mission to do good all around the world. You will love her posts!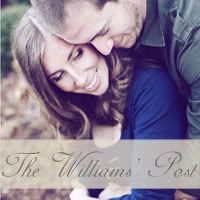 7. Who is the craziest/funniest blogger?
I think Erin from Living in Yellow can take this one home! Girl, is hilarious! She can make any post funny. I'm still bummed cell service sucked in Nashville and we couldn't meet up :(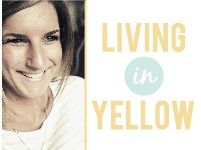 8. There's a reality television show for bloggers, who would you want to be casted with you?
I'd say Amira from Shades of Gray! Girl is super sweet, funny, and relatable! I think we'd have a great time dancing the night away! We could make a good reality show, I think!
That would be Lisa, from Momma's Me Time. She's a stay at home Momma! I think the more I go to work, the more I realize that I am just wanting to be a stay at home mama one day! Really, I love kids, and I just want to play in a sand box all day too.
10. Favorite blog design?
That would definitely be the lovely Jessica from Lovely Little Things! I mean, have you seen her design? It's seriously so gorgeous! I'd also like to put her name in questions 1-9 because she is the bomb!
Yay, I hope y'all had a blast ! I am really hoping to do this again with you guys! Thanks for linking up and be sure to let them know you tagged them!